HAND BLENDER - CLASSIC 5KHBV53 KITCHENAID
Special Price
€109.00
was
€119.00
Advantages of this lightweight hand blender
Compact hand blender with cord
Lightweight construction
700ml blender jar with lid
Efficient stainless steel blade
Pan guard to protect cookware
Variable speed control
2-year guarantee for peace of mind
The essential hand blender to support your creativity
Make dressings, sauces, smoothies and more in no time with the tool that's flexible and simple to control.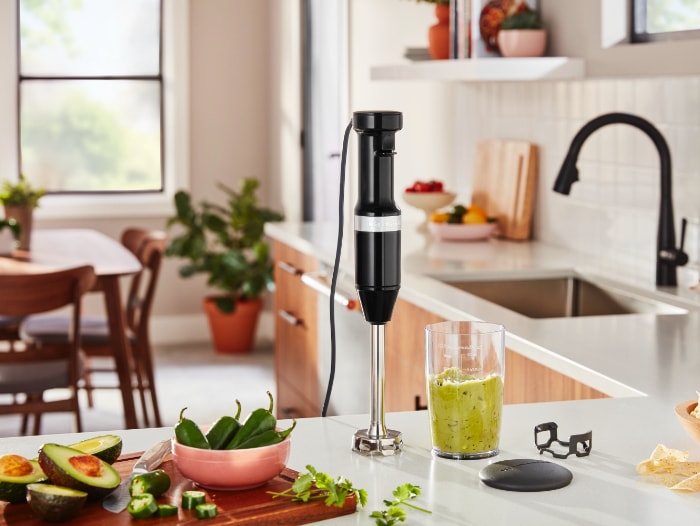 Creates light work
With a lightweight construction, the hand blender will quickly become a firm favourite. It's easy to handle and powerful enough to breeze through every task.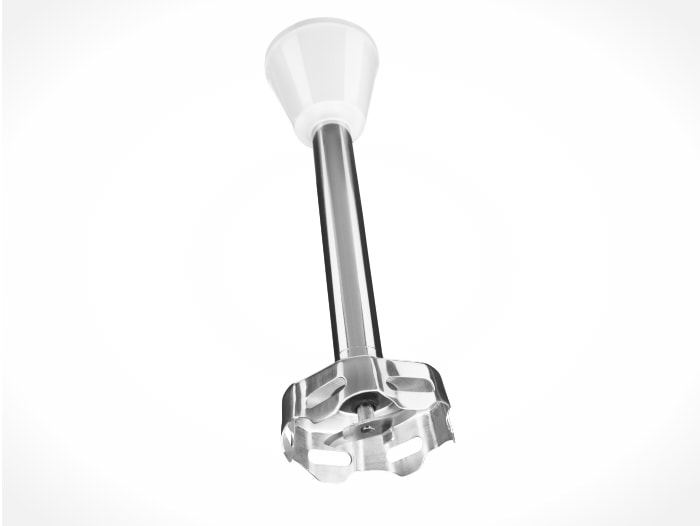 Be in control of texture
The variable speed gives you greater flexibility and control over the recipes. From a mix to a whip, you can adjust by squeezing the button.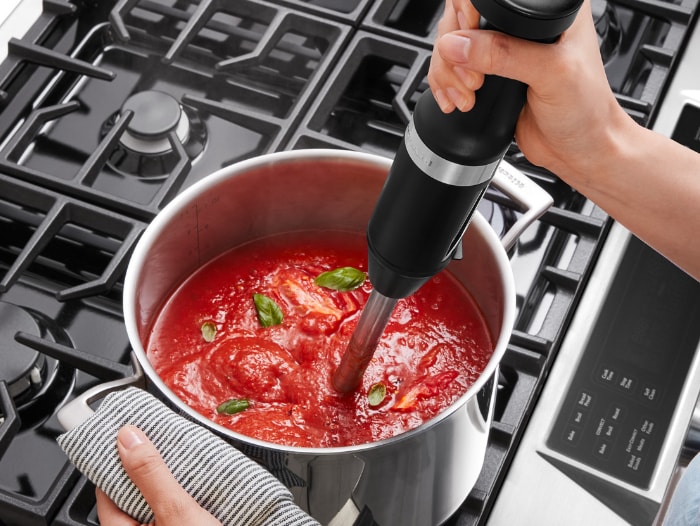 Perfect your recipes
The 4-point stainless steel blade design ensures the ingredients are efficiently turned into perfect purées, light meringues or chunky soups. It's up to you.
A new recipe idea? Pick up the hand blender
Whether you're making mint and pea dip, a cauliflower purée or a batch of baby food, it's all within your grasp.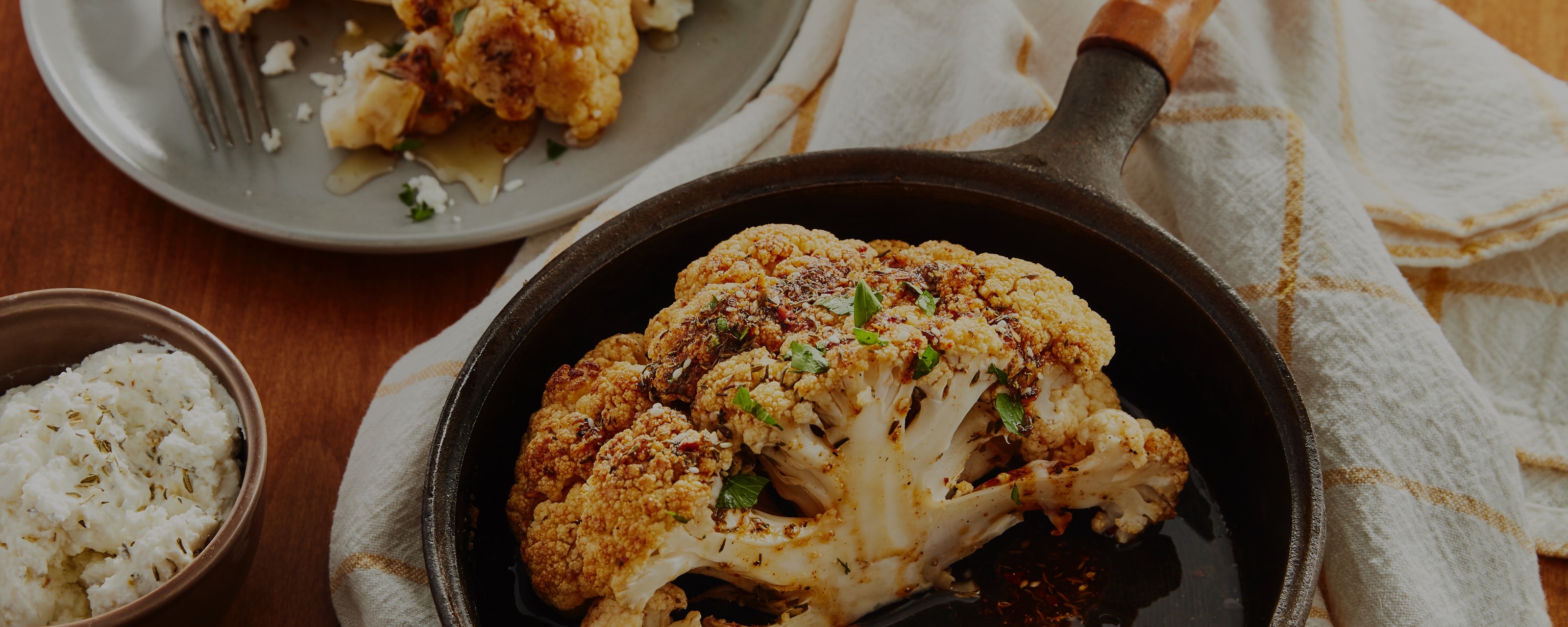 Protect your pots and pans
If you're processing a saucepan of soup or a whisking up a jug of milkshake, the 20.3cm blending arm means you can reach with ease. The pan guard can be added to avoid scratching your equipment and then popped in the dishwasher.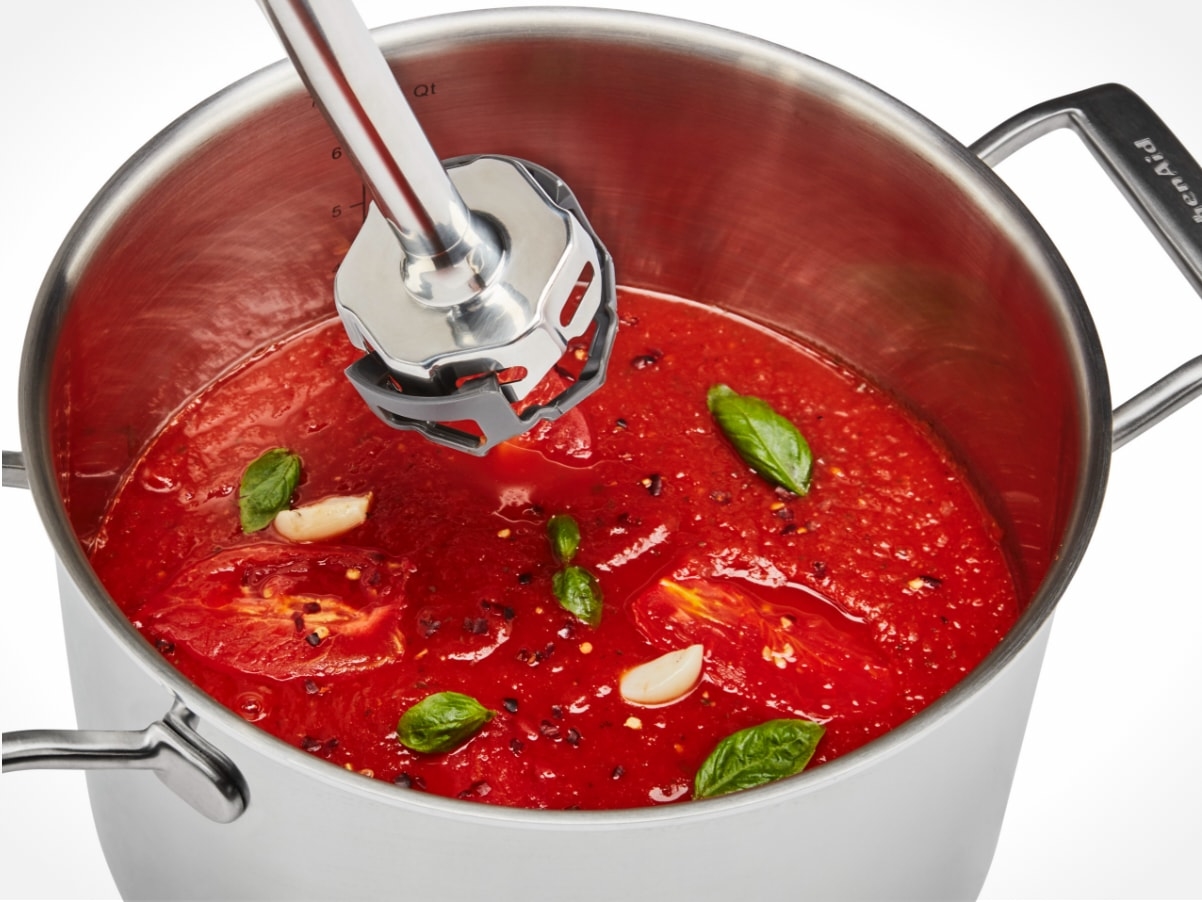 Handy blending jar
Like things tidy? There's less washing up as you can measure, blend, serve and even store in a single blending jar with a lid. Pop it in the top rack of the dishwasher when you've finished.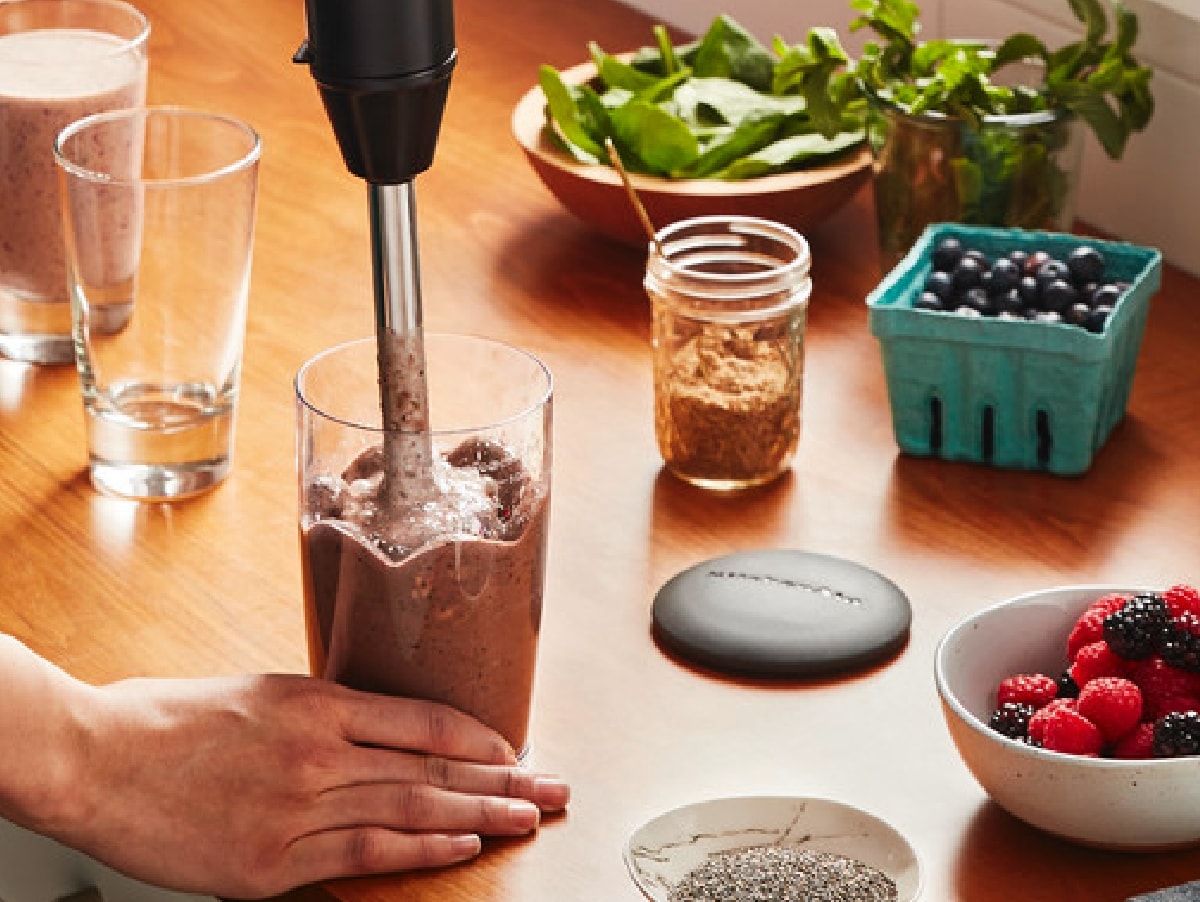 HAND BLENDER - CLASSIC 5KHBV53
The hand blender - Classic is a kitchen essential. Mix, blend, crush, froth or purée, all at the touch of a button. Feel in control as you make all kinds of delicious recipes and drinks - from milkshakes, soups and smoothies, to hummus, sauces and baby food. This powerful and lightweight tool has trigger-switch control for easy one-handed operation. It also comes with its own 700ml BPA-free blending jar with a lid, so you can measure, prepare, serve and store, all in one container. The removable blending arm is long enough to reach into deep pots and pans and comes with a pan guard which you can attach to prevent scratches to your cookware. Choose your hand blender in a classic colour and enjoy the peace of mind of a 2-year guarantee.
SPECIFICATIONS
TECHNICAL SPECIFICATIONS
Electrical connection rating (W)

180

Frequency (Hz)

50/60

Voltage (V)

220-240

Bell Blades Speed RPM (min - max)

9000-18000

Body material

Plastic

Stainless steel blades

Yes

Charger included

Yes

Charger output voltage

220-240

Optical charging indicator

Yes

Length of electrical supply cord (cm)

153

Height of the product

414

Width of the product

905

Depth of the product

635

Height of the packed product

327

Width of the packed product

125

Depth of the packed product

125

Gross weight (kg)

1.53

Net weight (kg)

0.935