KITCHENAID ESPRESSO MACHINE 5KES6403BDG CHARCOAL
Special Price
€379.00
was
€399.00
Fallen in love with espresso? Perfect your craft with the first at-home espresso machine with dual, smart temperature sensors for an authentic taste.
Espresso machine benefits
German engineering and Italian style
15-bar Italian pump helps to create a beautifully rich crema
1 or 2 shots with semi-automatic operation
Single and double wall baskets included
Steam wand for frothing and heating milk
2-year warranty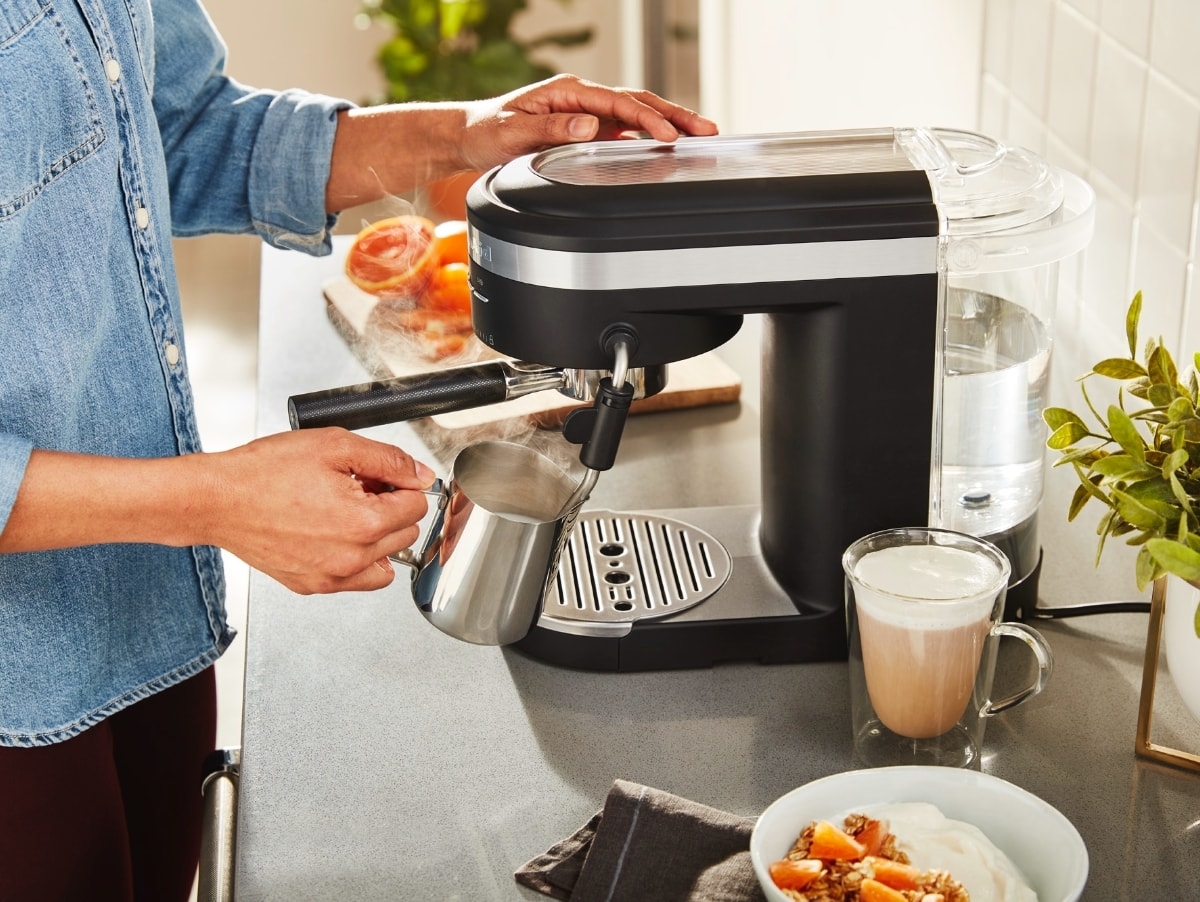 The espresso machine that lets you explore
Discover the unlimited possibilities of espresso with this espresso machine. Create the taste you look forward to — every day.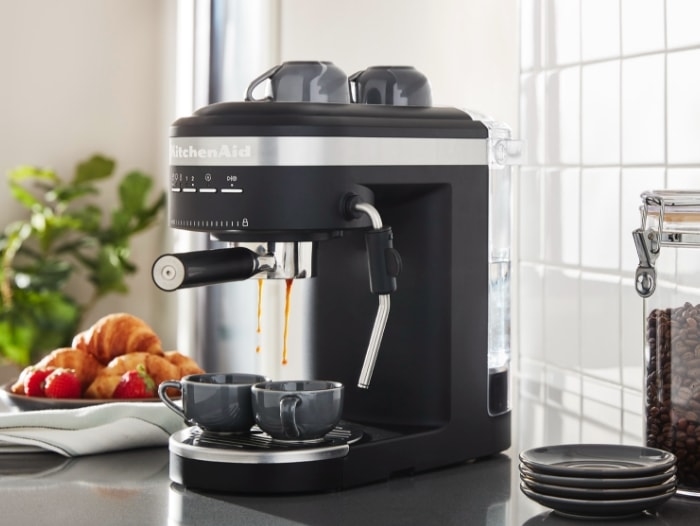 Dual, smart temperature sensors
Wake up to authentic-tasting espresso. The two smart temperature sensors in the machine actively communicate to maintain optimal temperature throughout the brewing process.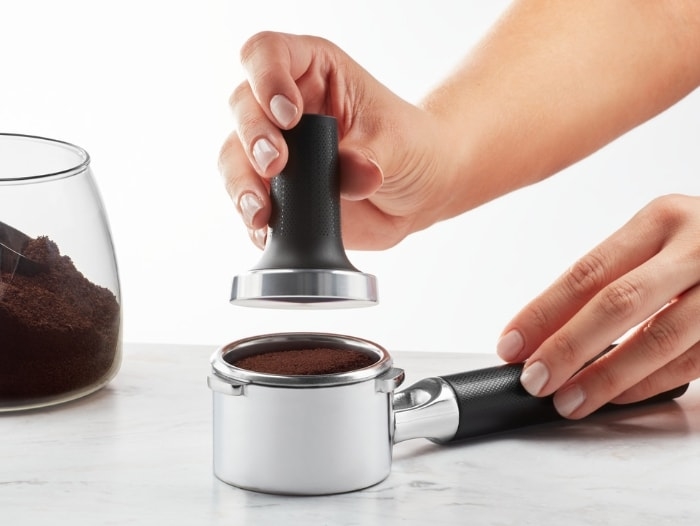 Flat portafilter for even grounds
The stainless steel portafilter has a flat base for stable and consistent tamping. How? The recessed spouts create a flat base. Its 58mm diameter helps to maintain optimal heat during extraction.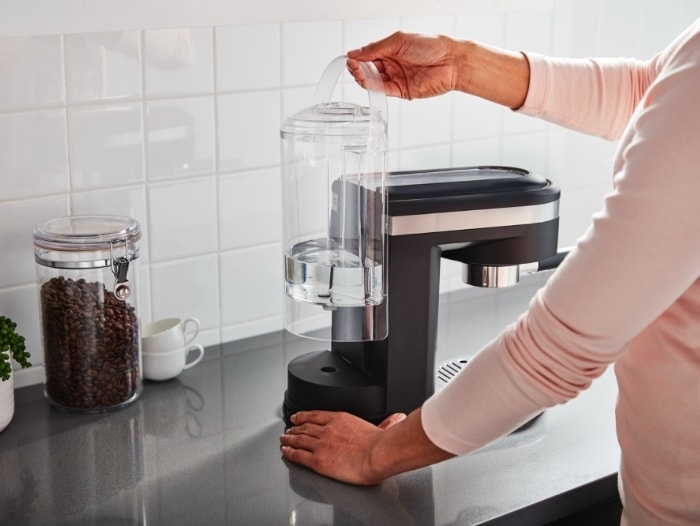 Sleek and compact design
The stylish espresso machine combines aesthetics with excellent performance. Its neat, compact design means it fits nicely on your countertop. A great centrepiece.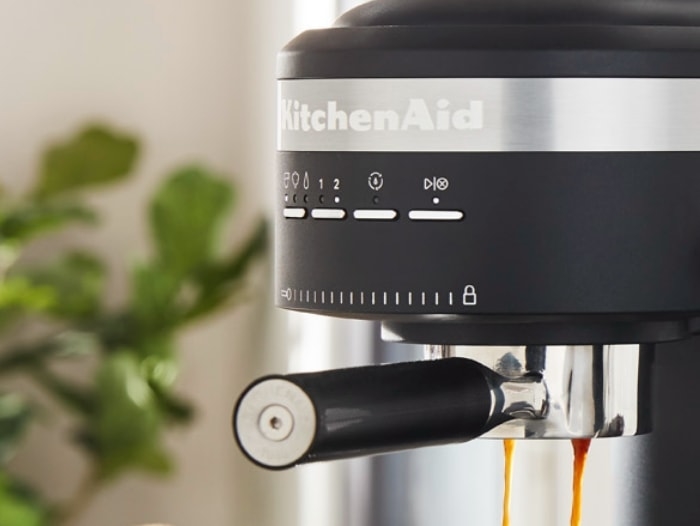 Easy dosing for 1 or 2 shots
Prepare a single or double shot at the push of a button. You can even programme to your preferred shot size to make a fresh cup of coffee with no hassle.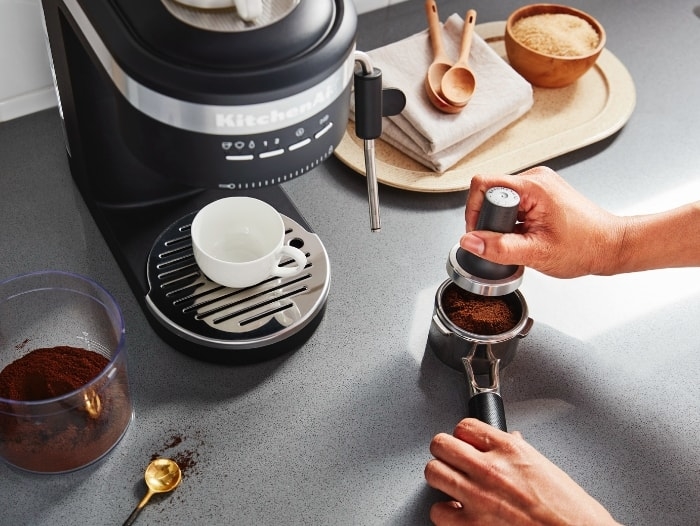 Espresso machine to suit you
The wall baskets suit beginners or experts. Double wall baskets help to give consistent results. Or, aficionados prefer single wall baskets for more control and full-bodied shots.
Coffee for all the senses
Feel like a pro with the espresso machine that brings dual, smart temperature sensor technology to your home. You can taste, see and smell the difference.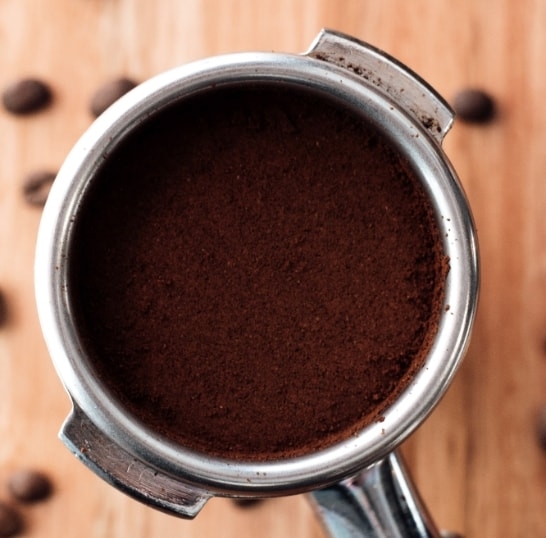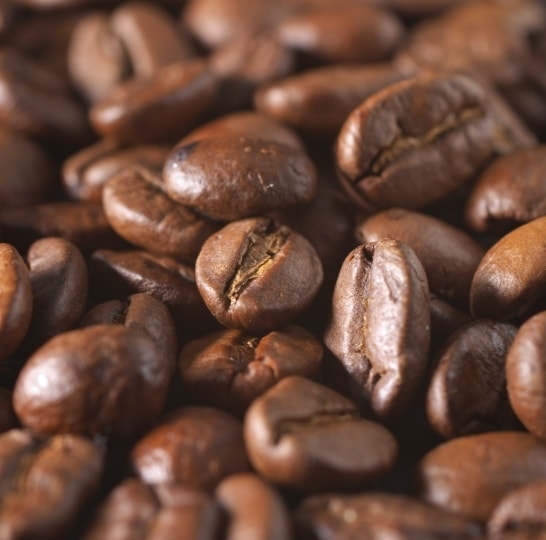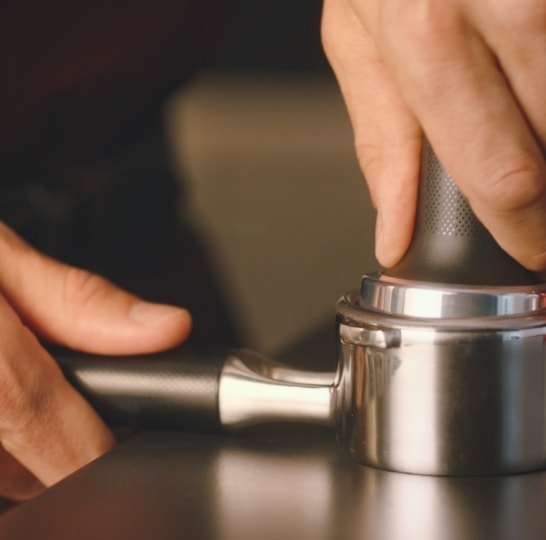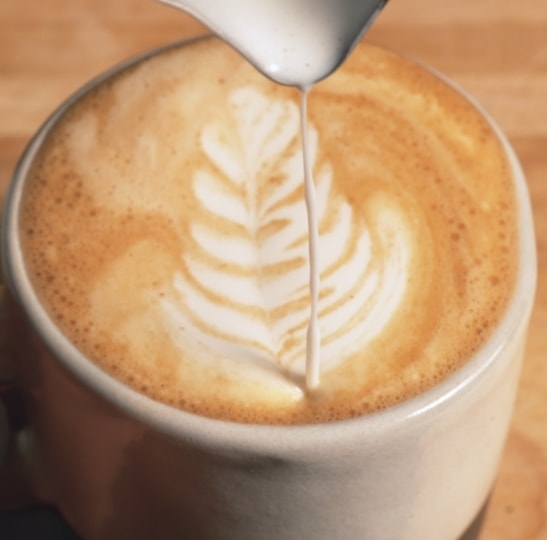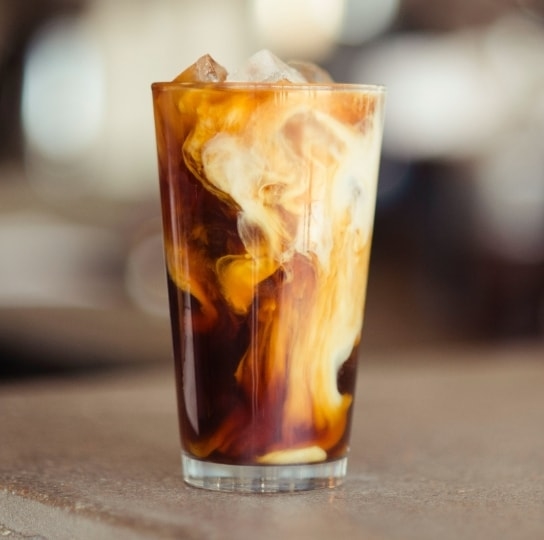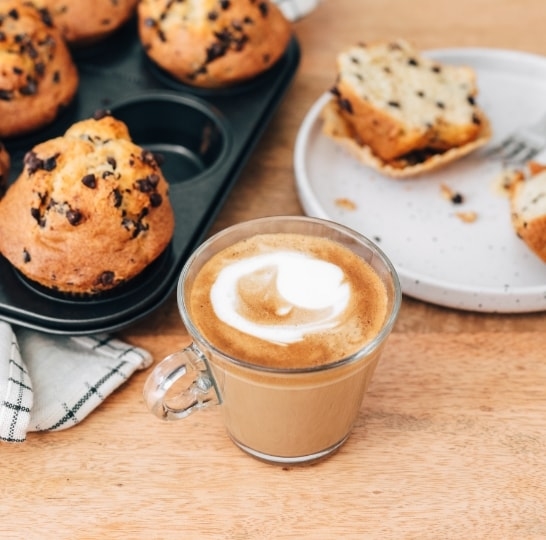 Swirl and sip the finest quality
It's all about extracting the flavour. We've combined the latest technology with the traditional espresso method to make sure you enjoy every cup.
Authenticity for the taste of Italy
Beautiful espresso shots are delivered with the help of dual, smart sensors which monitor the water heat throughout the brew process. They are guided by a smart controller to keep the hot water within the optimum espresso range.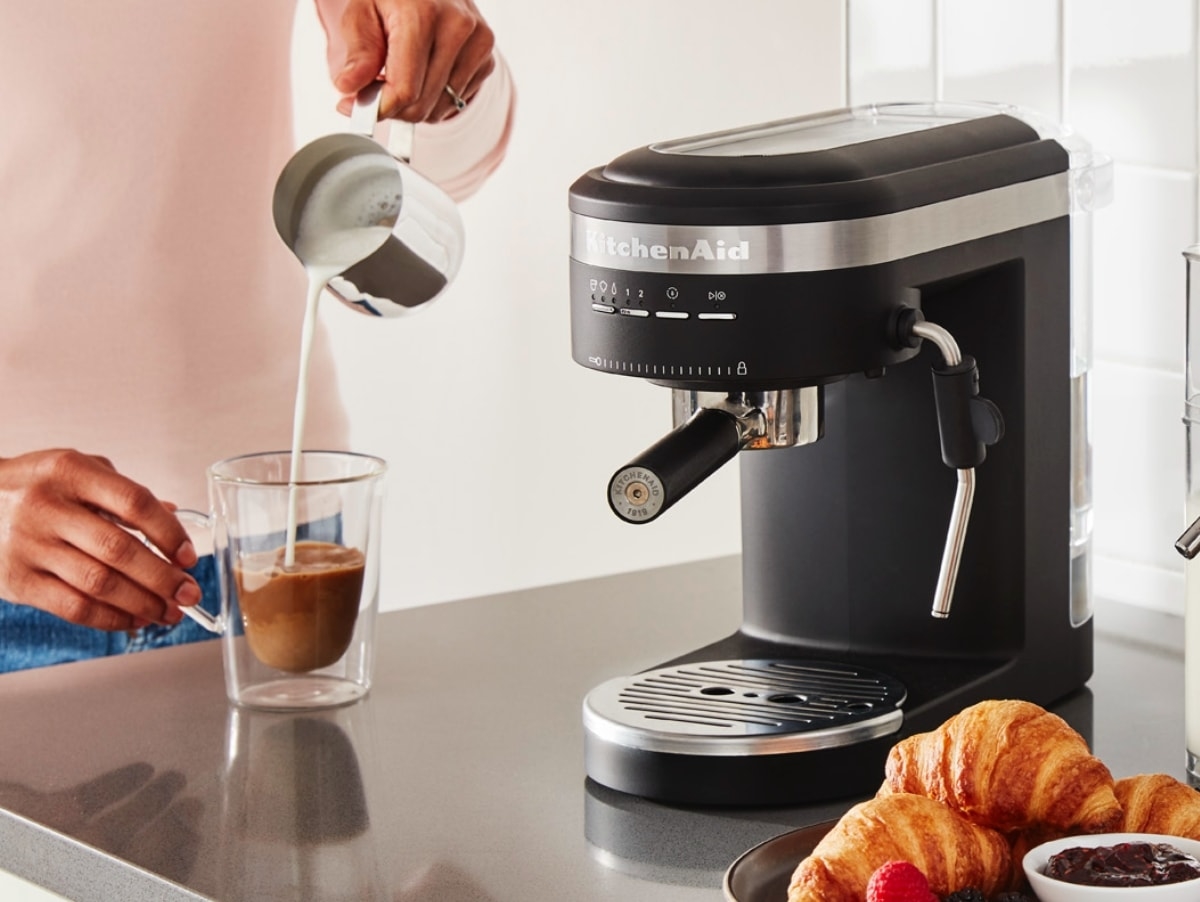 1 or 2? Select your dose
The espresso machine dose selector makes it easy to make one or two shots at the touch of a button and can be programmed to your preferred shot size. Prepare 1 or 2 shots of espresso simultaneously with the 2-spout portafilter.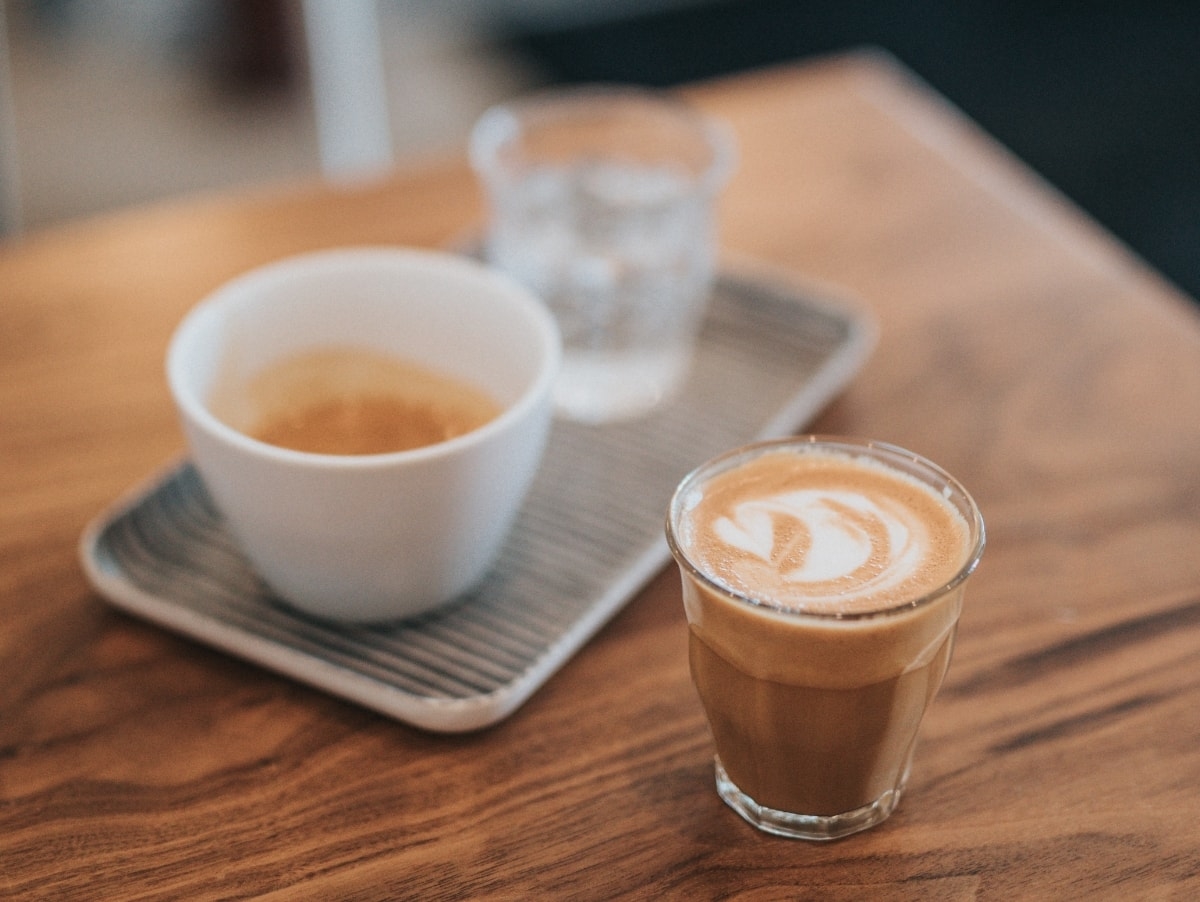 What's crema on the espresso?
A great espresso should have the perfect crema. This aromatic rusty or caramel coloured froth appears naturally on the top of the drink. How? It's formed when air combines with the oils from the coffee grounds and should be even and not too thin or thick.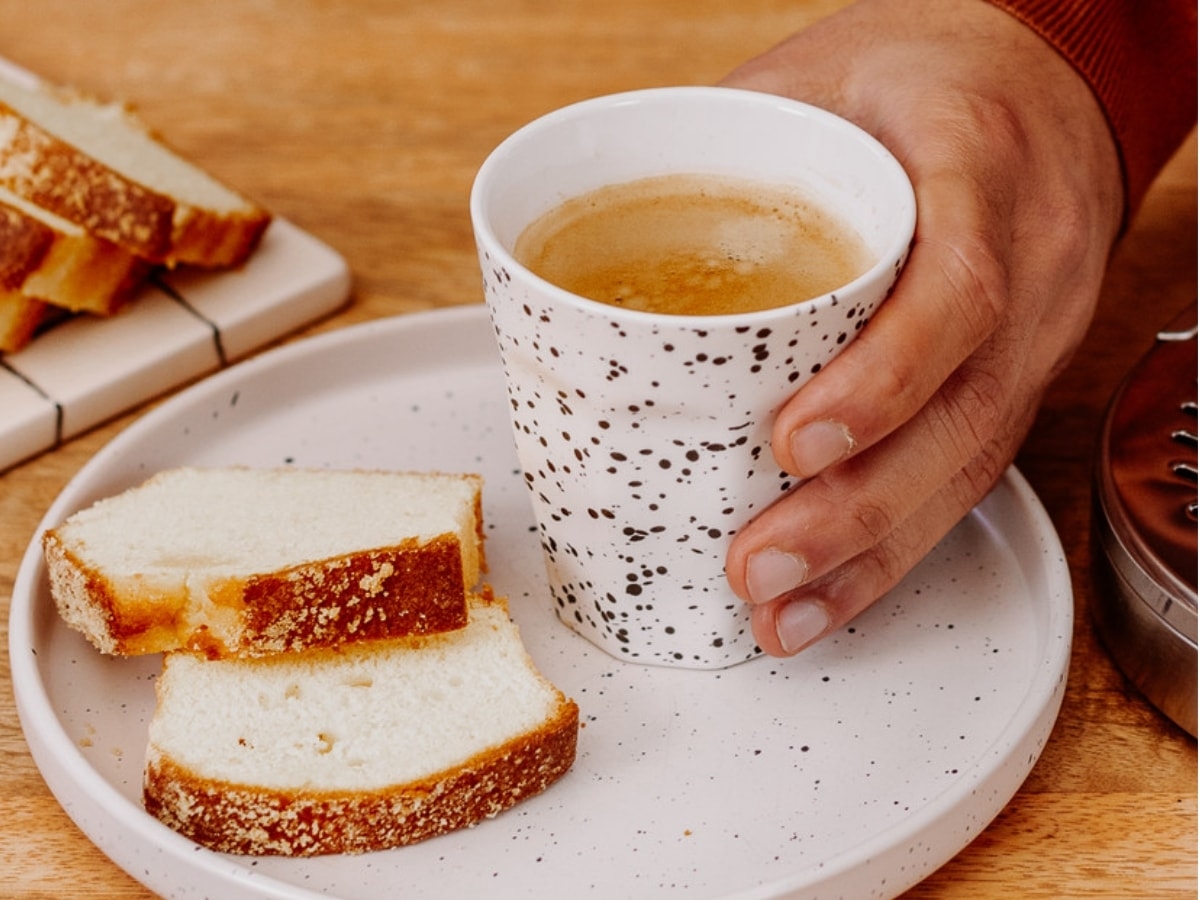 Your guide to espresso-based drinks
Espresso: aka 'short black' made with a single shot in the small filter basket
Double espresso: a drink made with two shots of coffee in the large filter basket
Macchiato: a single or double espresso with a dollop of foam added  
Flat white: a drink made with 1/3 espresso and 2/3 steamed milk
Cappuccino: a frothy drink made in thirds: 1/3 espresso, 1/3 steamed milk, 1/3 foam
Latte: a milky drink made with 1/3 espresso, 2/3 hot milk and a layer of foam
Americano: aka 'long black' made with hot water and your shot of espresso
Cafe mocha: a sweeter blend made of 1/6 cocoa, 1/3 espresso, 1/3 milk and 1/6 foam
Affogato: a dessert coffee made with a scoop of vanilla ice cream doused in espresso
Irresistible crema
To make a rich, full-flavoured shot, low-pressure pre-infusion extracts slowly and steadily before the high pressure extraction. This is supported by the 15-bar Italian pump to create the desired crema.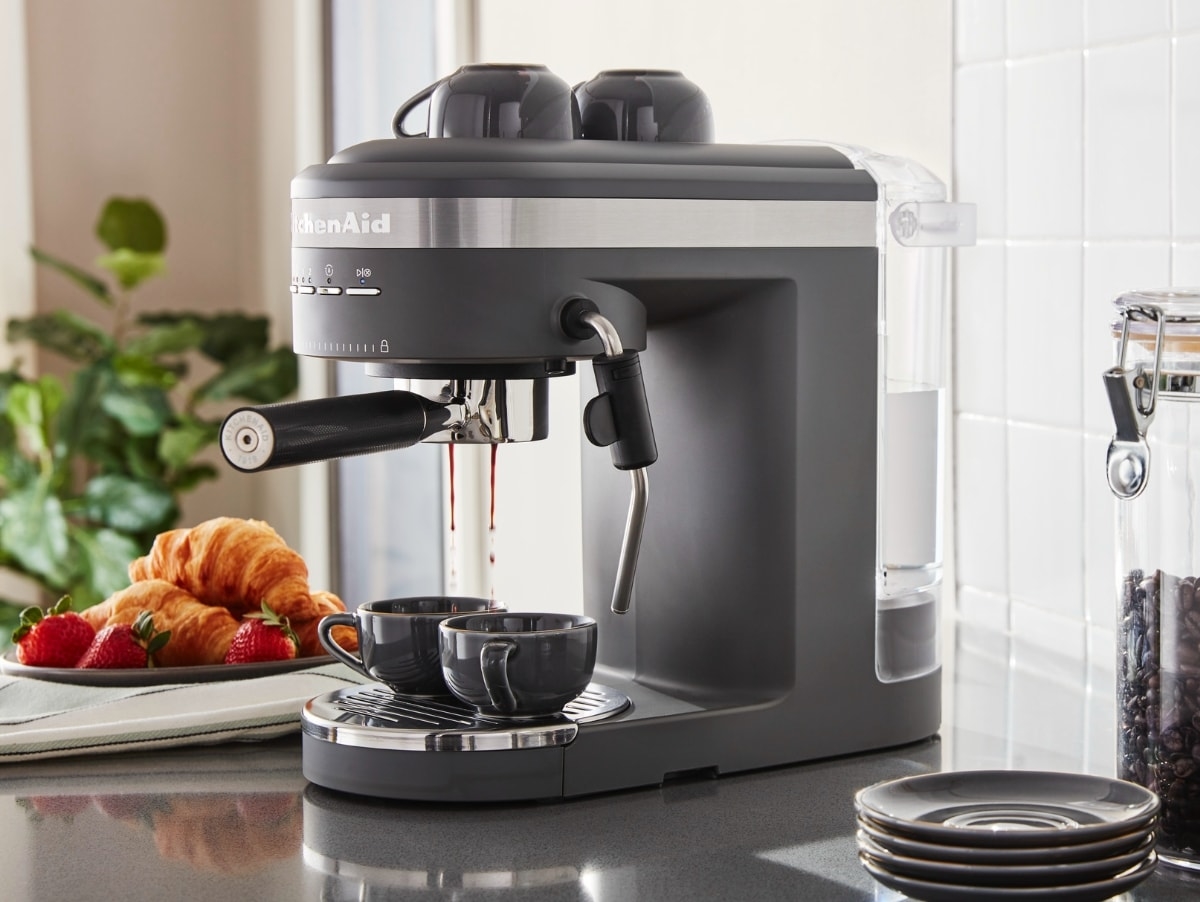 ESPRESSO MACHINE 5KES6403
Our espresso machine brings the art of espresso to your kitchen. Enjoy making authentic shots of professional-quality espresso, as well as popular coffee drinks like cappuccino, latte, macchiato, flat white, Americano and affogato (made with ice cream). Everyone will admire this compact and sleek espresso machine with its Italian style. With its dual, smart temperature sensors, 15-bar Italian pump and pre-infusion, you can easily achieve a full-bodied espresso with a desirable, rich crema. Perfect your coffee craft with the stainless steel portafilter, with its flat base for even and consistent tamping. 1 or 2 shots? Just choose at the press of a button. This at-home espresso machine comes with a frothing jug, stainless steel tamper, cup warmer and drip tray. And why not get the best flavour from the beans by grinding them yourself with the coffee grinder (sold separately).
SPECIFICATIONS
TECHNICAL SPECIFICATIONS
Current (A)

6,3

Voltage (V)

220-240

Frequency (Hz)

50/60

Height of the product

1

Auto-off

Yes

Width of the product

1

Depth of the product

1

Water capacity

1.5

Height of the packed product

1

Width of the packed product

1

Depth of the packed product

1

Net weight (kg)

1

Gross weight (kg)

1
Documents and registration
GUARANTEE
All KitchenAid Small Domestic Appliances have a guarantee protecting customers from any manufacturing fault. Specific conditions could be reserved by KitchenAid to some products.

You can find general conditions of the legal and contractual guarantee in the pdf document that you can download from here.

GUARANTEE DOWNLOAD